Website Design in Van Buren, Missouri
Are you wanting to stand out among the crowd in Van Buren, Missouri? Let Ennoble Host build your business a well-qualified customized website, that stands out. We will increase your online clarity and boost your bottom line for your business. Our goal is to get your business on the front page of Google through keyword analysis. The approaches we use will help your business sell itself.
Full Service Solutions In Van Buren, MO.
Focusing on the bottom line to increase your business online
Less work for you
We integrate your business into your new website design, which will complement your business goals.
On Target Design
Our mobile responsive designs are on target to increase your local branding that boosts your bottom line.
Cost-Effectiveness
Cost effective solutions for your business to grow organically with our proven web design marketing methodology.
Van Buren Missouri Web Design Services
How Does The Website Design Process Work?
Our website design process begins with the initial contact. From the very start of any of our designs, we collect any details relating to your business through an online questionnaire. After we receive this information, we perform a website SEO analysis and follow up with a scheduled phone call to discuss the details relating to the online questionnaire form and addressing the website SEO analysis report.
During this conversation, we are able to identify the areas that your business is most affected by within your current website design, and then we begin creating a plan of action (POA) to address these conditions. If you have a new web design need in Van Buren, then we are able to identify the standard plan to move forward based on the questionnaire without the need to perform a website SEO analysis.
Steps From Initial Contact
Keyword Analysis:

Beginning a keyword analysis for your website is the ideal part of any design process. The keywords that are being targeted will play the largest part in your business website, based on the competitiveness of these keywords. We will identify the best keywords that have the greatest potential for getting your website to rank on the first page of Google. These keywords will be based on the pages that are being created for your business. The use of these keywords will be focused on the benefit of your Search Engine Optimization (SEO) results, which will increase your website traffic.

Gathering Website Content:

The gathering of the website content is based on the actual content that belongs to each page that is being created. The use of any digital images is an added benefit for any website, and at this time we collect the images that are going to be implemented for your website designer's project. We optimize images to be mobile-friendly so they will show on any device that your website visitor uses to access your business online. Optimized images decrease your website load times, and increases your website speed.

Putting the plan together:

We place your new web design project on our development server space and begin the process of constructing your website. After a period of time (normally 7 days, depending on the web design package) has passed, you will receive a link to this development space, where you can view the process of your project. This will be the area where changes will take place before the website is actually live on the World Wide Web and is stationed within your own web hosting account.

Any revisions that need to be made will be handled and updated accordingly. Once all the changes have been satisfied, we will then move your web design project to your hosting account. Once the project is live on the web, there comes a need to maintain your new beautiful website. During the strategy of the project, this will be addressed and if we are to make sure that the website is always updated and maintained, it will be outlined within the strategy.
Cost-Effective Services Van Buren, MO.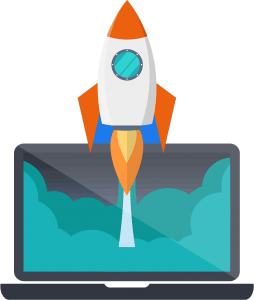 Already have a website in Van Buren?
We take the guesswork out of the problems that your company may be suffering in this digital age. Our Website SEO Audit Tool can locate the problem areas that your website may be suffering from and provide the key solutions to fix those affected areas.
Ready to rocket your web design results by having the proper road map that will lead to your online success? Grab your free Website SEO Audit today and receive a complimentary one-on-one phone session to discuss the results and gain a proper strategy to fix any highlighted issues affecting your bottom line!
READY TO BUILD YOUR NEW WEBSITE?
CONTACT US
Use the form below to contact us. We look forward to learning more about you,
your organization, and how we can help you achieve even greater success.