Benefits of One Page Websites
If your business needs to have an online presence then one-page website design is the ideal solution for you. Place your offers/services in front of your audience that is specifically looking for your niche service. This sensible approach of a one-page website design will cut down any confusion to your audience, by keeping your important information at the forefront.
All-Inclusive
Web Design Package
How Does The Process Work

Purchase
Add One Page Design to your order at checkout with us when you're ready to get the process started.

Design
A quick call will confirm all of your requirements. This will include a discussion about content and images.

Review
You will receive an email with a link to your website. Confirm that all information is correct for final approval.

Launch
Your final approved website will become live on the web. 1-3 business days for a completed process.
After checkout, you will receive a quick call to discuss your vision for your new website, so we can get to work. Some informational questions that you can expect so we can get your site up as quickly as possible:
Business or Personal Site Name

Business Phone Number

Email Account for Business

The industry of Business or Personal

Color Options for site

Social Media Accounts

Services of Your Business Site

Business or Brand Logo

What Images to Add

Content Creation Ready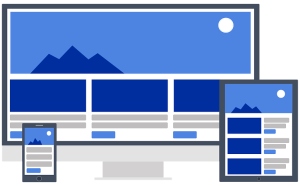 During the review process, we ask you to confirm all the information you provided is displayed correctly on your website. If changes are needed, we will make those changes and proceed to another approval before finalized launch of your website.
Yes! You will be able to change images, text, fonts, and colors, plus add more pages and content with no problem! Have comfort knowing if you need any help during the process, our Support Team is available 24/7 to answer any and all your questions.
Yes! Your website will come with a free domain name (.com/.net) for one year and a one year free hosting plan. However, the domain name and hosting account will renew at the regular price at the end of the year term.
Your business email will be set up under the domain you choose or already have, so that you and your site look more professional. We will setup a contact form on your one-page-website, so that visitors can contact you and you can capture leads for your business!
The domain name will renew at the regular price of $12.29/yr, and the web hosting account will renew at the regular price of $9.90/yr for a total of $22.19 per year in the second year.
No, this service is a one-time, non-refundable fee. Because this is an expedited product, we cannot refund this service. If you are interested in a more in-depth process and review, check out our Web Design Services.
READY TO BUILD YOUR ONE PAGE WEB SITE TODAY?
CONTACT US
Use the form below to contact us. We look forward to learning more about you,
your organization, and how we can help you achieve even greater success.