The Benefits of Local SEO
We will focus on the benefits of local SEO and the information about how the benefits apply to your business. As businesses look for more effective ways to attract customers, local SEO has become an invaluable tool. By optimizing local SEO, businesses can increase their online visibility and reach potential customers in their area. Local SEO involves a specific set of tactics that enable companies to target customers in a certain geographic region. It is essential for any business hoping to reach nearby customers and grow its online presence. We will begin discussing the benefits of local SEO and how to go about optimizing it for your business.
Key Benefits of Local SEO
Local SEO is an important part of any business's online marketing strategy. It helps businesses to target customers in their local area, increasing visibility and engagement with potential customers. Here are just a few of the benefits that come with optimizing for local search engine optimization (SEO).
Local SEO can help increase organic traffic to your website. By utilizing keywords and phrases related to your location or service areas, businesses can ensure they appear higher up on search engine results pages (SERPs). This will enable them to be seen by more potential customers and generate more leads as a result.
Local SEO helps you establish trust and authority in your industry. By optimizing for relevant keywords related to both the services you provide and your location, it becomes easier for customers who are already searching for what you offer to find your business quickly and easily.
What is Local SEO?
Local SEO is an important part of a comprehensive digital marketing strategy, as it helps businesses to target customers in their local area. Knowing how to optimize for local SEO is essential for any business that wants to reach and engage with a geographically-based audience. This information will provide an overview of what local SEO is, how it works, and the various tactics used to ensure the successful optimization of your local SEO efforts.
Improved Brand Visibility
Businesses need to have an effective local SEO strategy in order to ensure that customers can find their business online. Improved brand visibility starts with optimizing local SEO and making sure that your business information is up-to-date and accurate across search engines and other online platforms. Local SEO aids in helping to increase brand visibility and drive more potential customers to your business website or location. From keyword research and optimization to content strategy and link building, optimizing local SEO can be a daunting task. Rest assured if properly done correctly the rewards are great – increased website visits – more customers at the door – better visibility among customers in your local area.
Increased Website Traffic
Having healthy website traffic is essential for the success of any business. To achieve this, businesses must invest in a clear strategy of Local SEO, or Search Engine Optimization (SEO), to make sure their website can be found by potential customers. Local SEO is key in optimizing online visibility and should be a part of any digital marketing strategy. Local SEO can help drive increased website traffic, as well as cover a few key tips on how to optimize your local SEO for maximum results.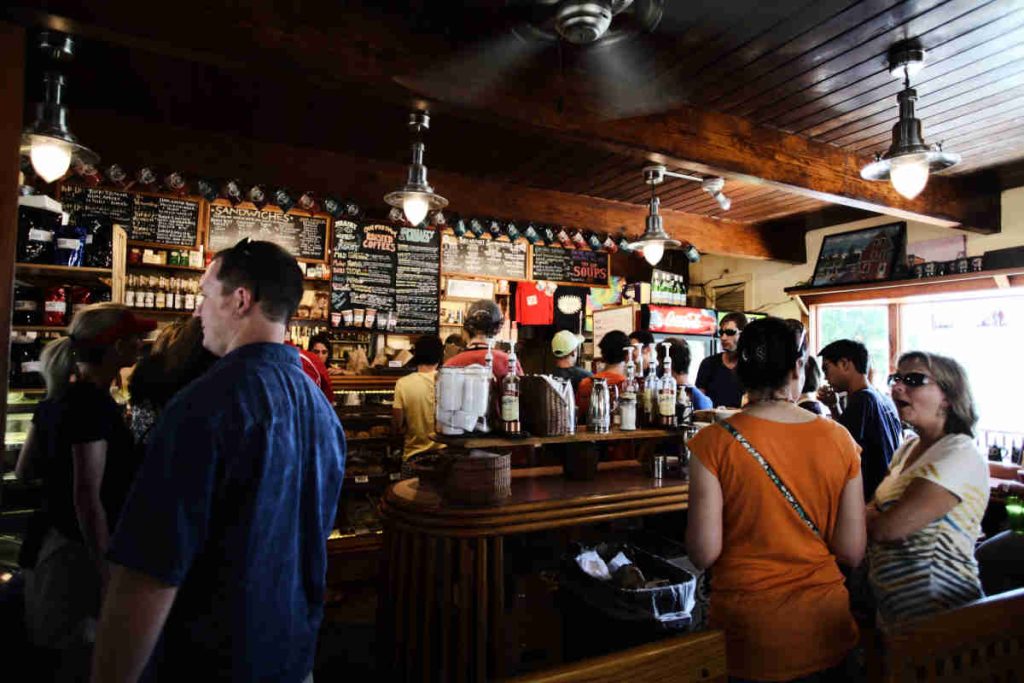 Targeted Customers
Local search engine optimization (local SEO) is an essential tool for businesses to increase their visibility and reach potential customers. Targeted customers are the cornerstone of any successful business, as they provide a steady stream of revenue and loyal repeat buyers. To maximize returns from these key customers, businesses must invest in strategies such as local SEO to reach them where they are. When done correctly, local SEO can generate a high ROI for companies by increasing their visibility in search engine results pages (SERPs).
Local SEO is an affordable marketing strategy that requires relatively low investments from businesses, as it focuses on targeting users who are already interested in their products or services. It involves creating content that speaks directly to potential customers near the business's physical location and optimizing existing content for relevant keywords. This helps businesses increase their visibility, website traffic, and ultimately leads which result in increased sales.
Cost-Effectiveness
Cost-effectiveness is a top priority for many business owners, so it's important to understand the return on investment (ROI) potential of all marketing strategies and tactics. Local SEO presents an excellent opportunity for businesses to maximize cost efficiency while simultaneously increasing online visibility in their local area.
Local SEO involves optimizing a website for relevant search terms that are used by people looking for goods and services within your geographic area. This strategy can help you increase the visibility of your website on major search engines like Google, which can lead to more traffic, leads, customers, and sales. Additionally, local SEO requires fewer resources than traditional marketing campaigns because it relies heavily on digital content such as blog posts, videos, and targeted ads. As a result, businesses can save time and money by investing in local SEO rather than more expensive alternatives such as radio or TV advertising.
Maximize Business Growth
In conclusion, the benefits of local SEO are to maximize business growth, and the importance of careful planning with targeted custom strategies, cannot be overstated. Through these strategic actions, you can create an environment that encourages business growth and allows your company to thrive in today's competitive marketplace. To reach success, it is essential to view the big picture while still managing the details. With a roadmap for business growth in hand, you are now ready to take your business to the next level and reach your targeted customers.
If you are in need of assistance finding out the best marketing strategy for your Local SEO, or your Jefferson City Web Design project, we are here to help.