Missouri Website
Local SEO Services
Looking for affordable local SEO services? Let us help! We'll provide you with tailored strategies to increase your online visibility to get more customers. Local SEO increases the visibility of your business by driving your website to the top of search results when someone searches for your services. There are special indicating factors that result in the benefit of having an SEO Friendly Website. The important part of Local SEO involves ranking in local algorithms, as well as ranking well in the organic results for your local keywords. Businesses that utilize effective Local SEO will have a key benefiting factor that will rank their website and deliver more traffic to their door.
Our goal is to boost your online results by strategically taking action. We take the time to map out and fix all areas that need to be addressed, so your business will reap the benefits at the door. Your Local SEO search strategy is tailored to your actual location to ensure that the right external signals are being sent to Google about your business. We use marketing strategies that will assist in building a much stronger customer base that allows your business to grow organically by helping your customers find your business online.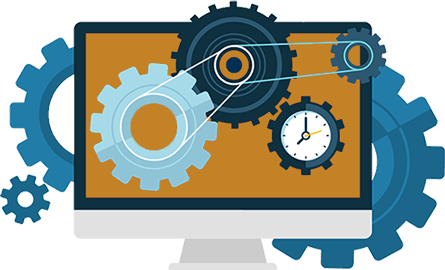 Keyword Research
Analytics Optimization
GMB Optimization
On-Site Optimization
Monthly Reports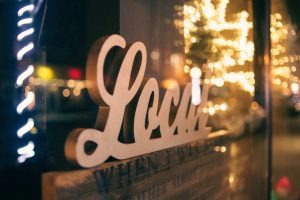 The Benefits of Local SEO We will focus on the benefits of local SEO and the information about how the benefits apply to your business. As businesses look for more effective ways to attract customers, local SEO has become an invaluable tool. By optimizing local SEO, businesses can increase their online visibility and reach potential customers in their area. Local SEO involves a specific set ...
Local Search Engine Optimization is not an over night process. Some results can be seen within a few weeks or even a month. However, most accurate organic results begin around 3-6 months with the correct implementation strategies for your business. Organic search results are non-paid website traffic.

Local SEO will help search engines like Google / Bing / Yahoo, find your business or website online and display your business in search results. Proper Local SEO implementation will increase your traffic and boost your brand awareness. Every business will need Local SEO, rather if your company has a website or not.

No. We work remotely, which makes it easy for us to work with anyone in the world. By working remotely we are able to schedule meetings, communicate through emails, and provide any additional support you may require from us. We are always available online to handle your support or Local SEO needs.

On-Page SEO is your website overall site structure. This structure is the ideal information that is telling Google how your website information is going to be viewed. Proper keyword placement, well structured title tags, keyword rich content  and images will make up your website On-Page SEO.
Technical SEO is the overall technical aspect side of your website. This could be the speed of your website, to search engines not having the ability to crawl your inner web pages. Technical SEO is a rather broad spectrum that deals with many angles of SEO in a bundled approach.

Nap is the abbreviated expression of Name, Address, Phone of your business listings. A business's NAP should be the same across all local citation listing. If a business has different information around the internet, this is confusing to search engines. Different NAP will hurt your business online SEO rankings.

BOOST YOUR WEBSITE WITH AFFORDABLE LOCAL SEO?
CONTACT US
Use the form below to contact us about the enhancements of your website with our Affordable Local SEO. We look forward to learning more about your business, and how we can help you achieve greater success.